Used Boats: Engines:
67
Adverts Displaying:
21
-
30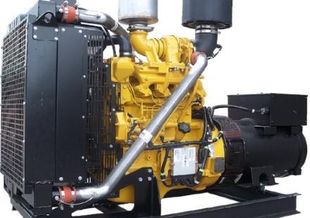 John Deere Diesel Generator 125KW Price: Call 519-583-1636 or email sms@scrutonmarine.com This John Deere diesel generator is suitable for continuous use and has plenty of power to run your home, job site, vessel or business. Silky Smooth. 1800 RPM. The sound will lull you to sleep. This unit features a 6-cylinder 4-cycle 6.8L John Deere 6068HF285 diesel engine, electronic governor (0.5% frequency control), high pressure common rail system and engine control unit (ECU), cast iron crankcase with reborable liners, turbocharged aspiration, brushless generator end (fan-cooled), +/- 1% ...
read more
Shugart Diesel Pusher Price: $45,000 USD Fully functional Shugart Diesel pusher, well taken care of Has a 2000 DT 530 E International engine, 200 hp, 600 trq Unit has 4000 hours on it and is in good working order Unit is all contained on a metal skid and is moved as a unit. Nothing has to be disassembled or assembled once installed The out drive is a thrust tube design and can turn 180 degrees The diesel engine powers a primary closed loop pump feeding the out drive Has forward and reverse variable output There is a timing cover mounted aux hydraulic pump that does the steering, ou...
read more
Used 20kw CAT D311 Generator 110 volt Low hours Located near Port Dover, Ontario Priced at $3200 CDN Ref G2267...
read more
Used 15kw Kohler Diesel Genset Heat exchanger cooled Located near Port Dover, Ontario Priced at $4000 CDN Ref G2266...
read more
G2301 PICTURE COMING SOON (2) 6-71 3 Phase Gensets •Price: $5,000 USD each •Powered by 6-71 •Removed from a tug •Located in South Carolina...
read more
Used 20 kw Northern Lights Generator Keel cooled Excellent condition Located in Ontario, Canada Priced at $6,000 CDN Ref G2265...
read more
(2) Mitsubishi Gensets, 100KW, 600V Price: $13,650 CDN each Former Canadian Government units 3 Phase 60 Hz 1988 700 hours Tested Located in Quebec File Ref G2312...
read more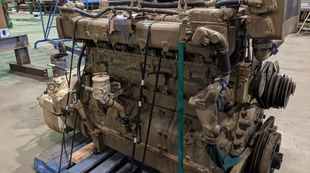 Cummins NH-250 Marine Engine Price $8,000 CDN Left hand engine 250 hp @ 2100 rpm Purchased rebuilt in 2012 Transmission is Twin Disc MG-509, 2.95:1 Approx 1200 hours Good runner Located in: Quebec File E2751...
read more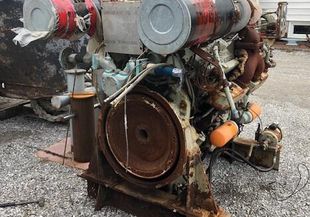 12V92 Detroit Diesel •Price $7,500 CDN or best offer •Core engine was driving a generator •305 hours on meter •700 hp @ 2100 rpm •Heat exchanger cooled •Located in: Southern Ontario (Port Dover)...
read more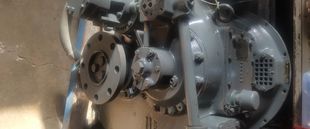 Good running take out Located in Port Dover, Ontario Price $5,500 CDN File Ref EG2203...
read more